NATURAL AND CULTURAL SITES
Lake
5 km from the apartment there is Lake Tribalj. It is a favourite excursion site for residents of the surrounding towns, as well as numerous guests. Swimming is prohibited on the lake, but you can enjoy freshwater fishing, an afternoon picnic at one of the landscaped outings spots or paragliding above the lake.
Beaches
The Crikvenica Riviera abounds in beautiful bays and beaches. Along the pebbly and sandy beaches, enjoy the beautiful, clear sea and stroll the promenade full of Mediterranean plants. Choose between well-kept beaches with many sports and leisure facilities, and quiet natural bays, away from the hustle and bustle.
We will single out Kaštel Beach and Podvorska Beach - both just a minutes' walk from our apartments. Kaštel is a pebbly beach full of different facilities for both children and adults. Right next to the beach there is a restaurant and several cafes.
If your perfect holiday necessarily includes your pet - Crikvenica dog beach "Podvorska" is one of the top five best beaches for dogs on the Croatian coast! Monty's Dog Beach Bar is located there, so besides the ability to swim with your dog carefree, there are specially made parasols and your pet can enjoy dog cookies.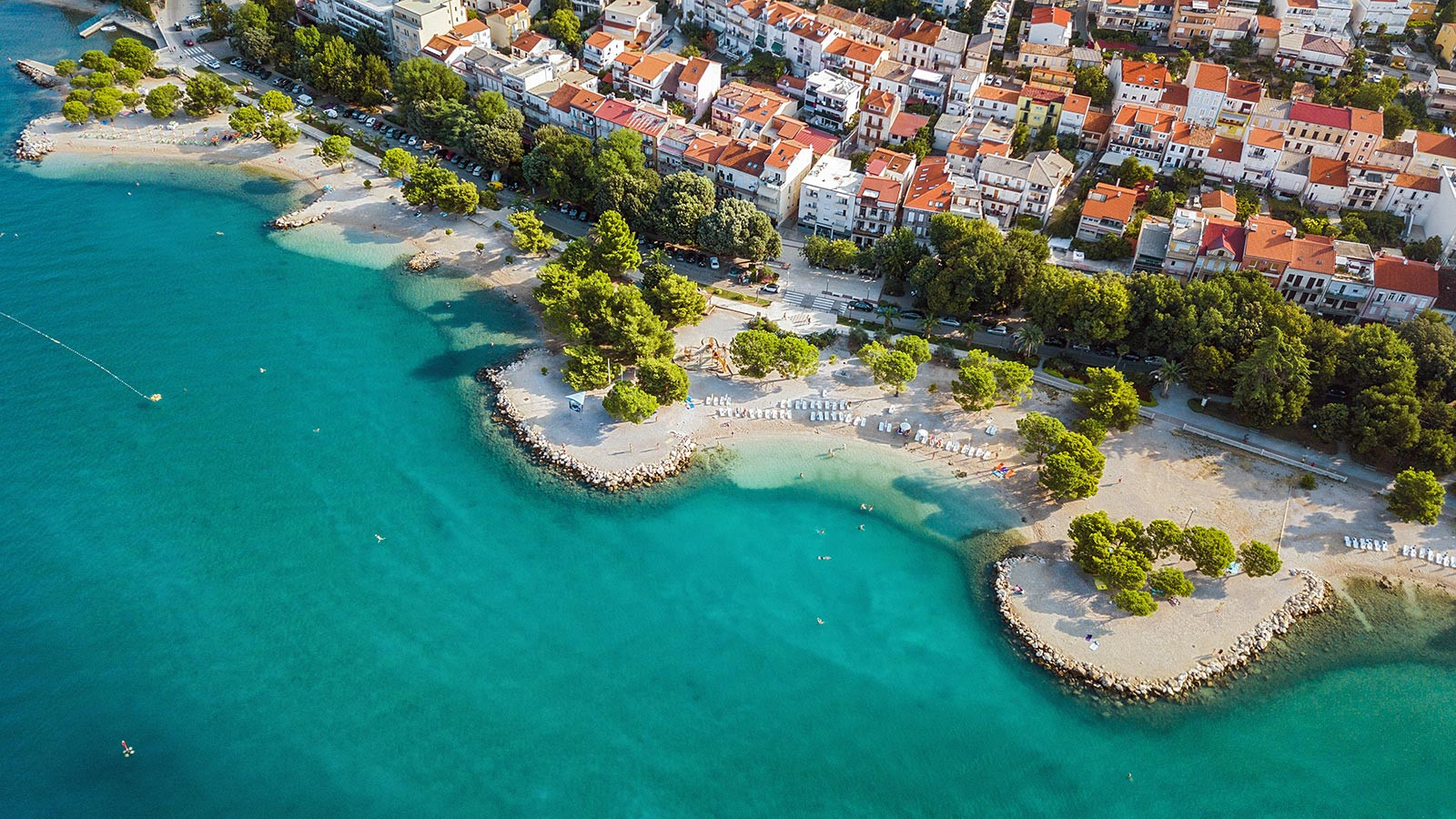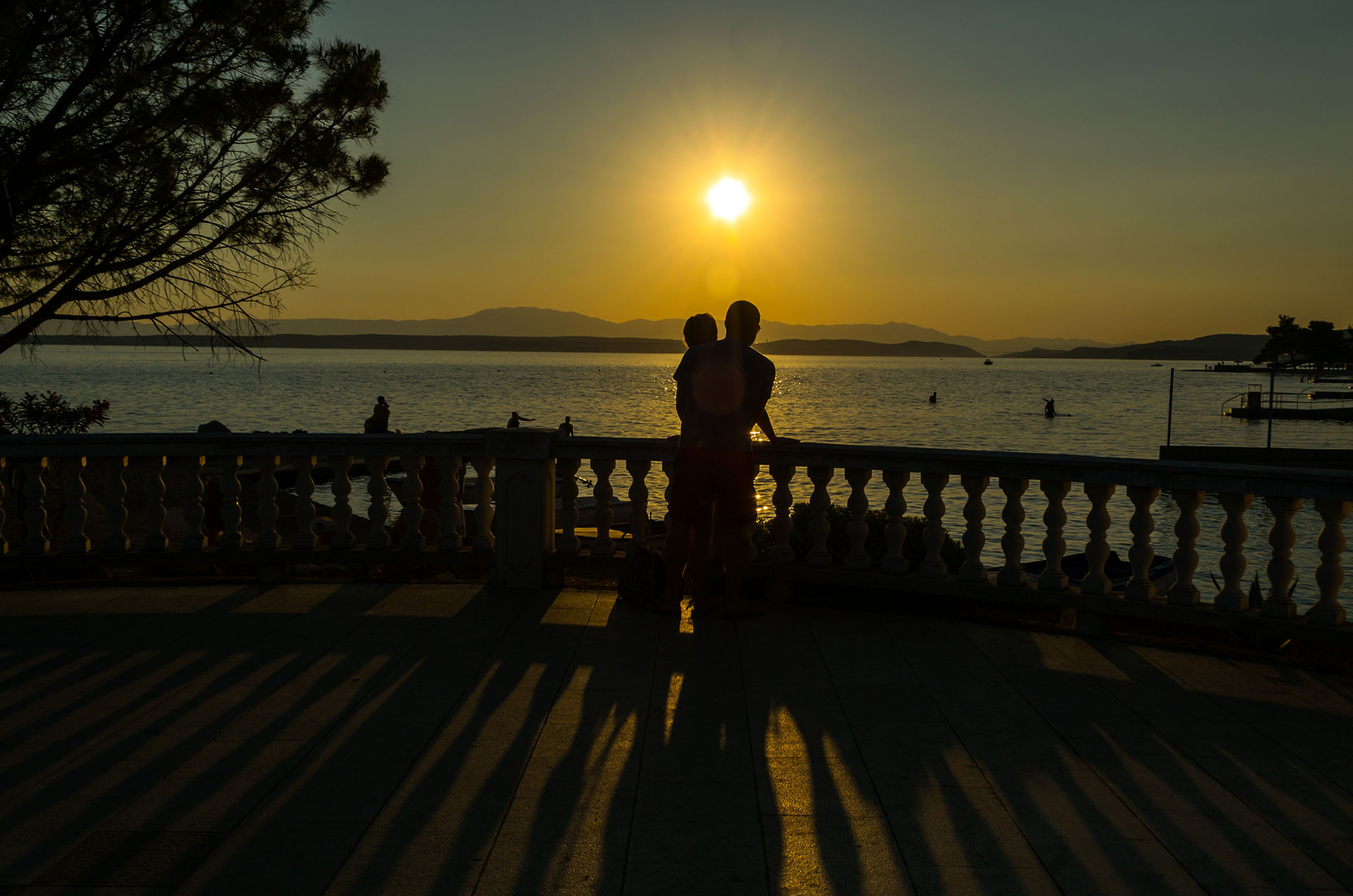 Romantic walks in the nature
The most beautiful promenade in the Crikvenica area, as many people describe it, dates back to the early 1930s and was called the Love Road.
It is a beautiful oasis, 8 km long, in which you will find a wonderful blend of nature and cultural and historical heritage. An oasis where you will awaken your senses, whether you are looking at your loved one while holding hands, listening to the sound of waves or enjoying the scent of Mediterranean plants. Along the way, you will come across the oldest monument of medieval fortification construction in Vinodol - Badanj Fort, or the monument Pod Veli Kamik - the first water supply of this area and the source of drinking water.
You can also visit the Mediterranean Labyrinth of Love, which consists of 400 laurel bushes and provides an inexhaustible source of entertainment for adults as well as children.
Cycling trails
Bike trails run from the seashore and reach the Vinodol Valley, far from the main roads. You will enjoy soaking up beautiful images of the diverse landscape. In the Crikvenica-Vinodol area, a total of approximately 300 km of different cycling trails awaits you, some of which are suitable for recreational cyclists, while others are more demanding and present a challenge and unique experience for top athletes and competitors of various cycling races.
POINTS OF INTEREST NEARBY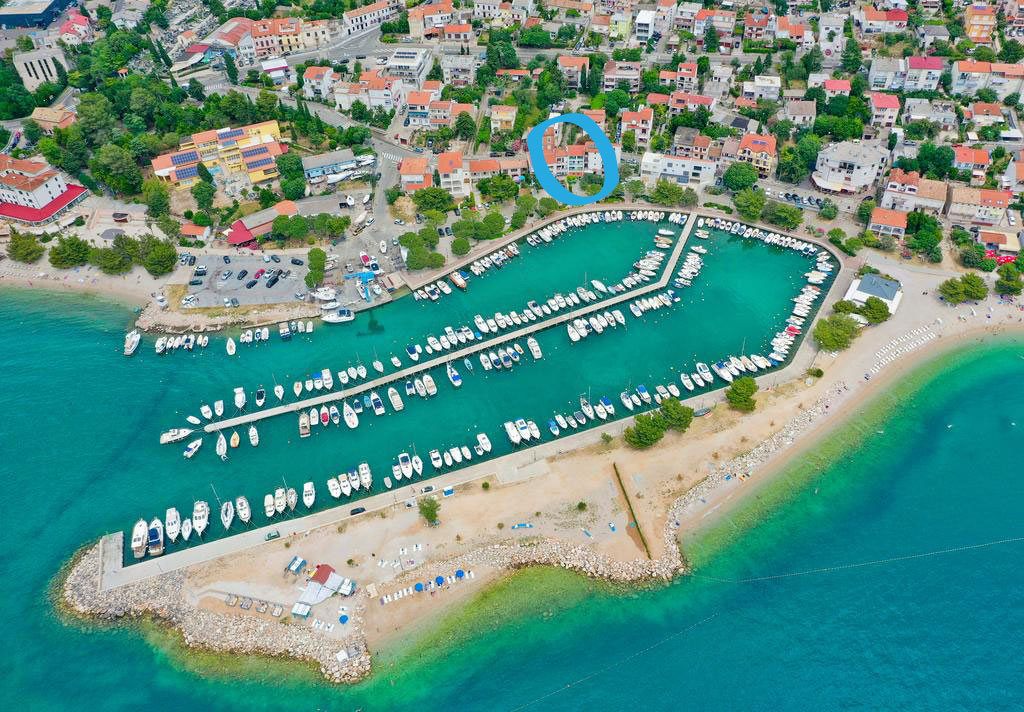 Beaches, restaurants
100 m from the apartments there are beautiful beaches and the city centre is within walking distance. If you do not want to cook, but are more interested in indulging in absolute enjoyment, there are several restaurants and bars nearby. You can also get everything you need at several shops and supermarkets, located about 100 meters from our apartments. Although our guests usually arrive by land, for those who prefer to travel by plane, Rijeka Airport is only 12 km away.
CRIKVENICA - 120 years of tradition
Tourist destination
Nika Apartments are located in Crikvenica - a well-known tourist destination with a tradition of more than 120 years. In addition to the beautiful pebbly beaches, our guests can also enjoy landscaped promenades, hiking and biking trails, water sports and many other amenities. Besides natural beauties, Crikvenica also has many historical and cultural attractions. Experience noble palaces and historical monuments or visit many concerts ranging from classical to pop music, traditional events, fishing festivals and more.
ISLANDS, NATIONAL PARKS AND TOWNS
Connectivity
Complement your pleasant stay with a trip to the near and far surroundings. Visit some of the nearby islands: Rab, Krk or the islet of Kosljun and discover their charms and rich heritage. Some of the most beautiful national parks in Croatia such as Plitvice Lakes, Brijuni, Risnjak, Northern Velebit and Krka waterfalls are nearby. You can also visit Opatija, one of the oldest tourist destinations in Croatia. Just over an hour's drive separates you from Istria, which will fascinate you with its nature, small towns and delicious food.